So my three day vacation to Sedona was a success! I read 5 books while I was there and it was amazing. Now that I'm back I haven't really read anything, but I've been working on a Tom Selleck cross stitch (I love me some Tom Selleck) instead. I'm take a break from the cross stitching though to get some reading done before the semester starts.
Speaking of school, it starts Wednesday! EEK! I'm excited, although I'm sure that will wear off soon. I'm really busy between the two jobs and trying to keep a social life. I'm sure the social life is going to tank during the semester but I think that's how it goes. Work at the public library is the same, same crazies, same questions. The kids at school are keeping me busy and this coming week I am going to the county of education branch meeting. I'm excited to meet other librarians and network a bit.
Now for my books that I've read!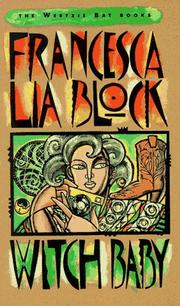 Witch Bab
y
by Francesca Lia Block
Continuing with the characters from
Weetzie Bat
, Block tells the story of Weetzie's adopted daughter, Witch Baby. We learn why she is so conflicted and she in turn learns about her family and why she should accept their love and return it.
Cherokee Bat and the Goat Guys
by Francesca Lia Block
Ah!!!! The kids are all grown up! Cherokee Bat, Witch Baby, Raphael and Angel Juan all form a band while their parents are out of town filming a movie. They learn the hard way about temptation and spiral quickly out of control. Yet, of course, the spell breaks and they realize the harm they are doing to their spirits and bodies.
The Gir
ls
by Lori Lansens
Fascinating book about conjoined twins. Rose and Ruby have lived their entire lives conjoined, sharing vital organs that made it impossible to separate them. The book is written from both of their perspectives and Lansens does a fantastic job differentiating between the two. They have great voices and great stories and I couldn't read this book fast enough.
A Funny Thing Happened on the Way to the Future
by Michael J. Fox
Michael J. Fox is a favorite actor of mine. I've read all of his previous books, mostly biographies and memoirs about his life and his disease. This book was different, mostly advice and positive ways of looking at life. Fox dropped out of high school and only got his GED after his son asked him why he didn't have one. It was fascinating to hear his take and I love his writing voice. I can actually "hear" him as I read his words.


The D.U.F.F.
by Kody Keplinger
A first novel by a teenager, Keplinger's "The D.U.F.F." was a quick and fun read. It reminded me of high school reality and even though many people thought it was too sexual or not well written. I thought it was great. I'm not sure if I would recommend it to my students due to some of the decisions that the characters make, but I found it refreshing to read someone writing about high school reality.